The recent boom of play 2 earn games built on different blockchains has opened doors wide to all kinds of gamers and crypto-investors, manifesting a new era of video games has started.
WAX blockchain thanks to its NFT-oriented well-developed ecosystem has already embraced dozens of play 2 earn projects, driving a lot of attention and engagement from the crypto games community. Today we see exponential growth of NFT games on WAX and that's a good sign.
On the other hand, despite promising prospects of every second project, we still don't have long-term cases that could prove that the play 2 earn game can last for a very long time. Of course, there are projects that exist for a couple of years already and show good traction, but that's not enough to make any conclusion about the potential longevity of p2e games and if they can last for years.
Starting with this article, we want to study the world of NFT Games on WAX and other blockchains from the perspective of the game's economy to define the key principles that can lead to a sustainable NFT-game economy. Step by step, we plan to create the Full Guide to a Sustainable NFT-Game Economy building. And we'll be happy to see the crypto games community take part in this awesome journey.
Today we'll make a brief introduction to the topic and define the key elements of a play 2 earn economy to see where to dig deeper in the next research articles.
So, what are the elements we see in almost every p2e game? Let's have a look at this bunch of 7:
The Game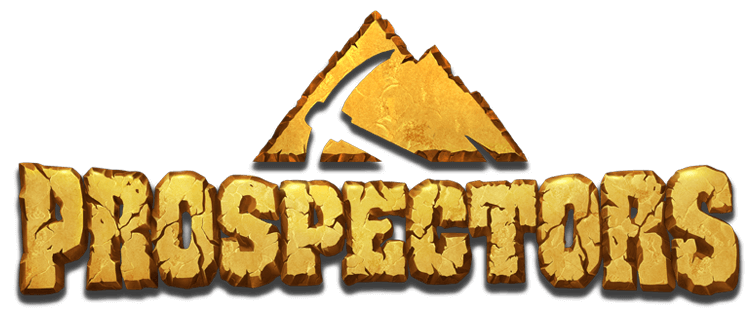 What is a game without a game? Not a game! Of course, you can start with a concept and whitepaper, design some NFTs and make a pre-sale, but to create a "real" economy, a product is needed.
For example, one of the most hardcore and complete games on WAX blockchain as of today is Prospectors. They have it all up and running for quite a long time already.
The Token
The inner game currency, the core thing players want to get by spending their time in your game. Tokens are usually of two kinds: utility – this is the most widespread thing, and governance. The last ones are generally less common for now in the play 2 earn games and if they are present – it's harder to get them, than the traditional utility token.
Axie Infinity is a good example of a game with both token types – they have SLP – small love potion as a utility token and AXS – the governance token.
The NFTs
These are the main in-game items that are crucial for a play 2 earn gameplay. For example, in collectible/trading card games the traditional NFTs are booster packs and cards. In other games this can be tools, avatars, heroes, weapons, and, of course – lands.
Well-known one-click p2e game Alien Worlds has all the set: avatars, tools, weapons, lands and so on.
Tokenomics
Precisely designed and thoughtful tokenomics of the project is as important as all the other elements together. Tokenomics is a model of how tokens should behave in different situations, what amounts will be issued, how they are burned, what are used for etc.
The more potential situations are taken into account – the better.
Play to Earn mechanics & gameplay
This is related to tokenomics, 'cause includes the ways of mining a token and other activities, but from the perspective of gameplay. Gamers will not stay for long in a project with dull mechanics and will sooner or later migrate to more engaging games.
Token & NFT markets
Of course, you don't need something you can't trade. Except for love, of course, but here we're talking about tokens and NFTs. Most of the projects on WAX relate to the AtomicHub marketplace for NFTs and list their tokens at Alcor Exchange.
Audience
The last but not the least. The people that will invest in your game and play. We can say there are three main types of audience in NFT-games world:
the flippers, that buy and sell fast eager to make some profit right away;
the holders – the ones that believe in project and will keep the assets for long time;
gamers-players – these guys will play the game and drive it. Gamers are the smallest, but in fact – the most demanded group in the long run.
All these 7 elements together can describe and define the major processes and basis a play 2 earn game economy is built on.
But we're sure the list above can be extended and we'd be happy to hear your ideas and see your comments, suggestions whatever comes to your mind.
You can also join the research and add your ideas to this Google Form. We'll reward all the meaningful participants with some cool NFT-stuff – we'll raffle 10 Standard Dark Country packs among all the ones, who make a meaningful input.
Feel free to share and participate!
The next article will be dedicated to the Audience – we'll have a closer look at what are the people that actually drive the play 2 earn phenomena, investing time and money in numerous projects.
See you soon!