The art world has been taken over by NFTs. At heart is OpenSea – one of the largest NFT marketplaces built on the Ethereum blockchain with more than 1.5 million users and a $17 billion trading volume.
That is the matter Dapplica team emanated Gull in OpenSea tracking bot which monitors actions on OpenSea collections, wallets, and assets. Collecting on Ethereum is now smoother.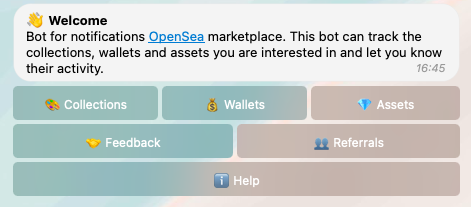 Deep Dive in Commands
/wallets
Command represents:
ETH balance,
number of assets in inventory,
hash number of the last 5 transactions.
Click over the Mints🔕 and Transfers🔕 button and the bot will notify you while the transfers are performed.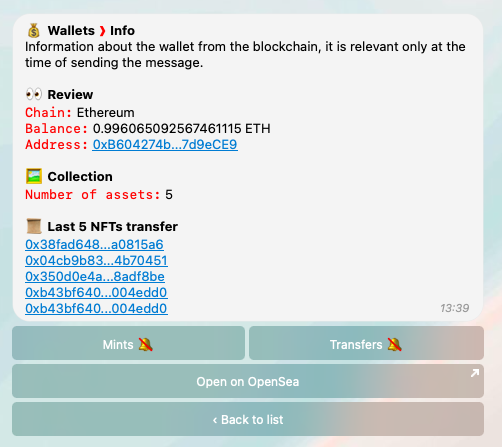 /collections
Command stands for:
collection name;
number of items in the collection;
total number of owners of the mentioned collection;
floor asset price;
total trading volume.
Bot grants notifications on collection statistics and transfers via the buttons depicted below.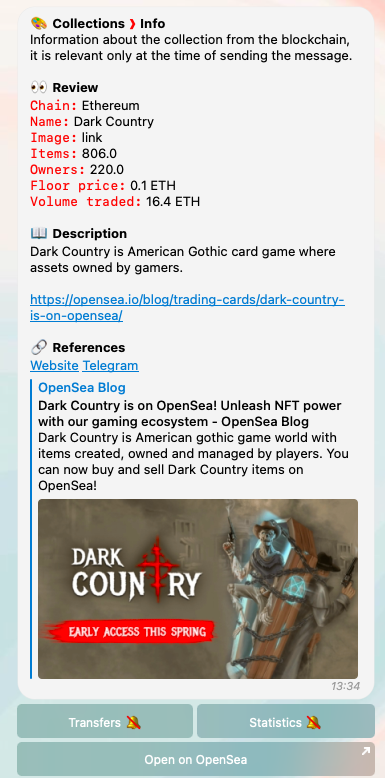 /assets
Assets command display info on:
asset name;
asset image link;
token ID;
number of sales;
address of current owner;
contract address.
These characteristics could broaden, should the Offers or Listings command be called.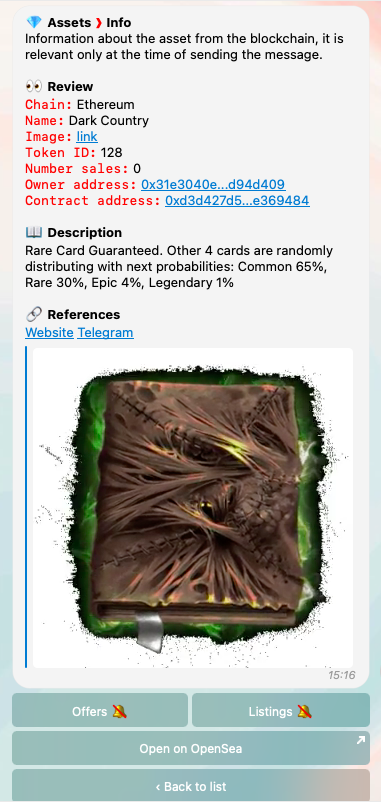 /referrals
Users can reduce the restrictions on listening to assets, collections, and wallets by inviting new people, copying the link in /referrals action, and sending it to those they want to invite.
As seen in the following system, upgraded referral levels are designed to grant more requests for OpenSea attributes.
Increasing the level increases the opportunities.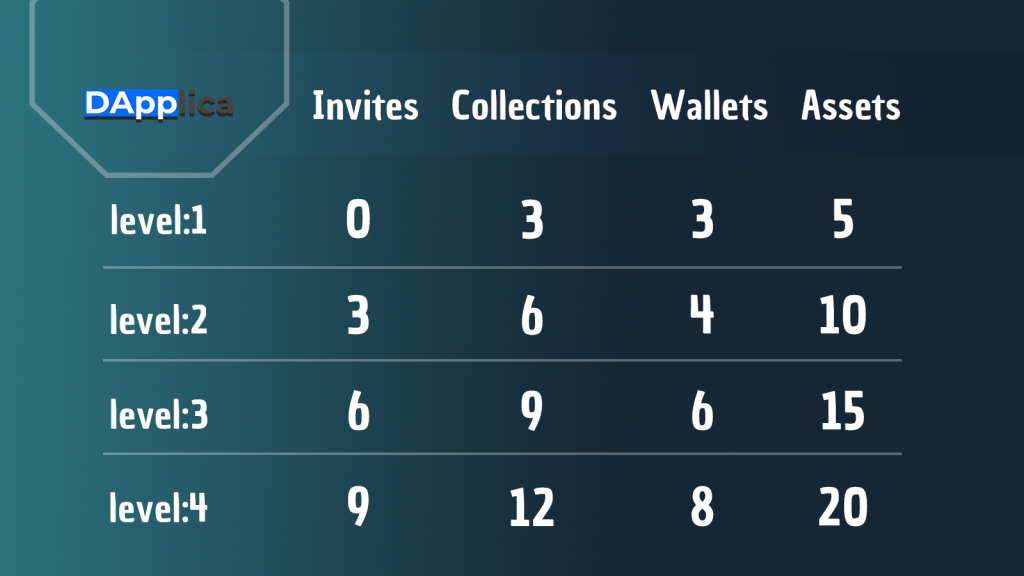 Let us know in a bot any time you need help. And don't forget to leave feedback – it is our driver to thrive.