Thinking of user experience on WAX blockchain and AtomicHub users especially, Dapplica's team has developed the first Telegram bot that makes it easier to track the assets and wallets users are interested in and let them know their activity.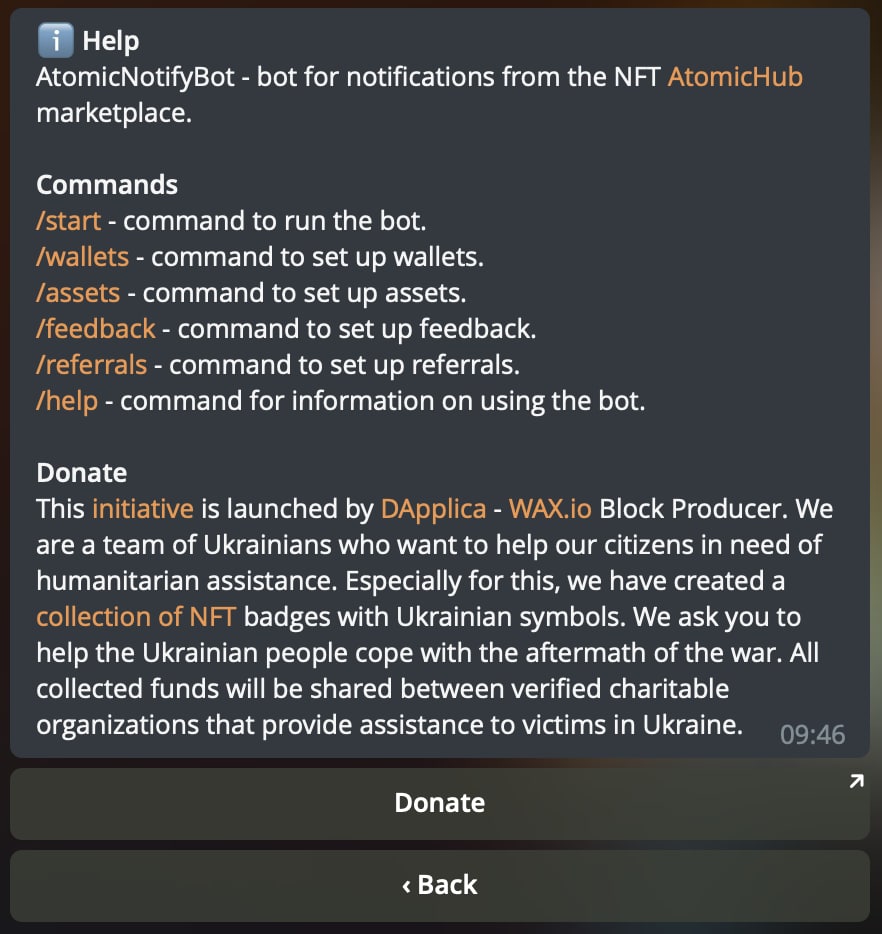 Commands Overview
/wallets
The /wallets command listens to wallet transfers. It will notify the subscriber whether new incoming or outgoing transfers on the required wallet have been made. Over time, burning and deposit types of tracking can be added.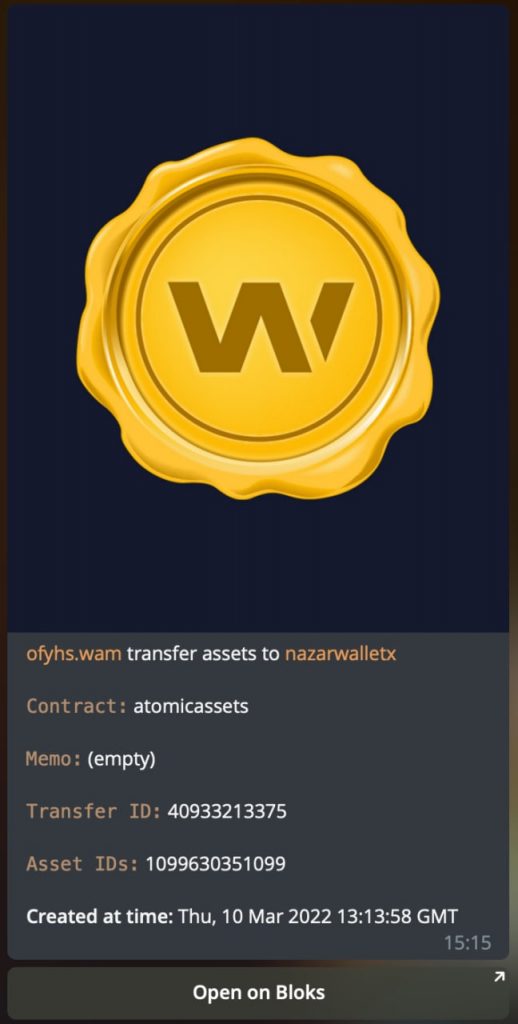 Wallet menu embraces information briefly extracted from wax.bloks.io:
Balance;
Sell and buy volume;
RAM, CPU, NET properties.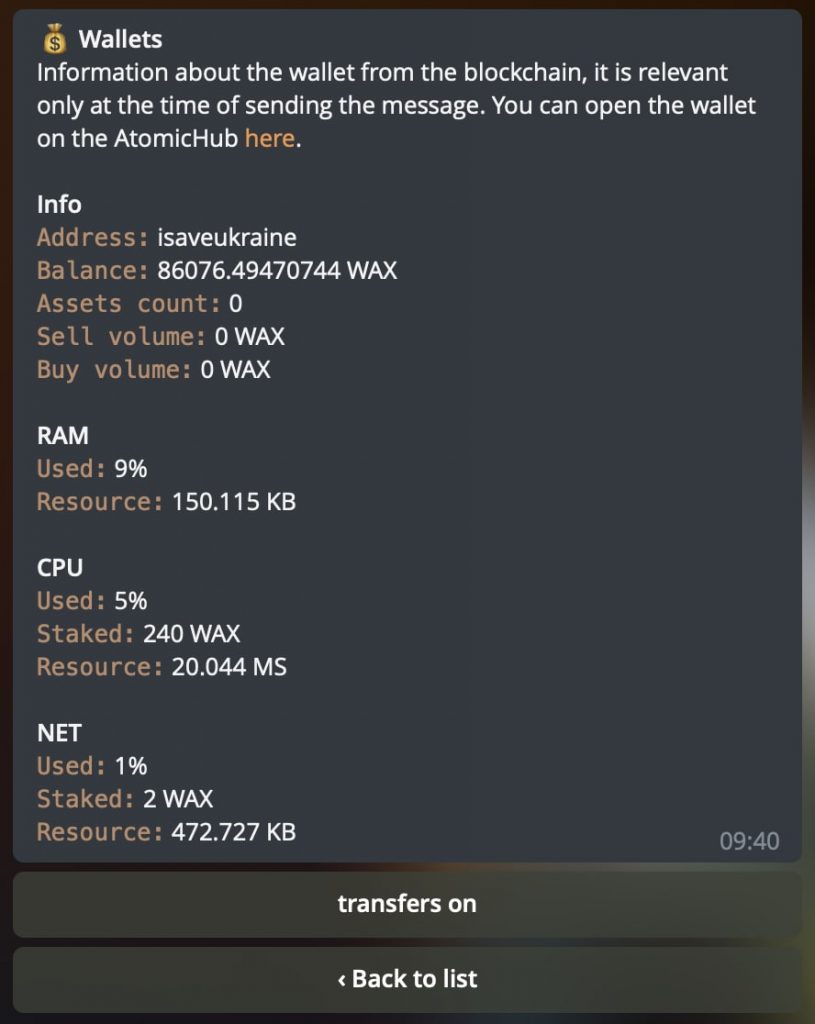 /assets
The /assets command allows users to track NFT transactions within a single template.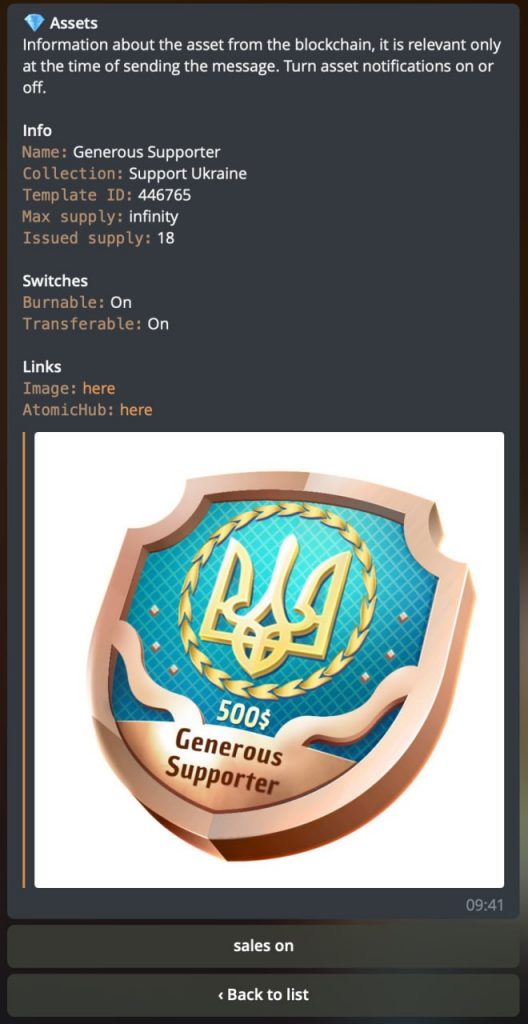 The bot will notify when a given NFT is sold or purchased with the following info:
Buyer's account;
Seller's account;
Asset name;
Schema;
Price;
Sale ID;
Offer ID;
Template ID;
Asset ID.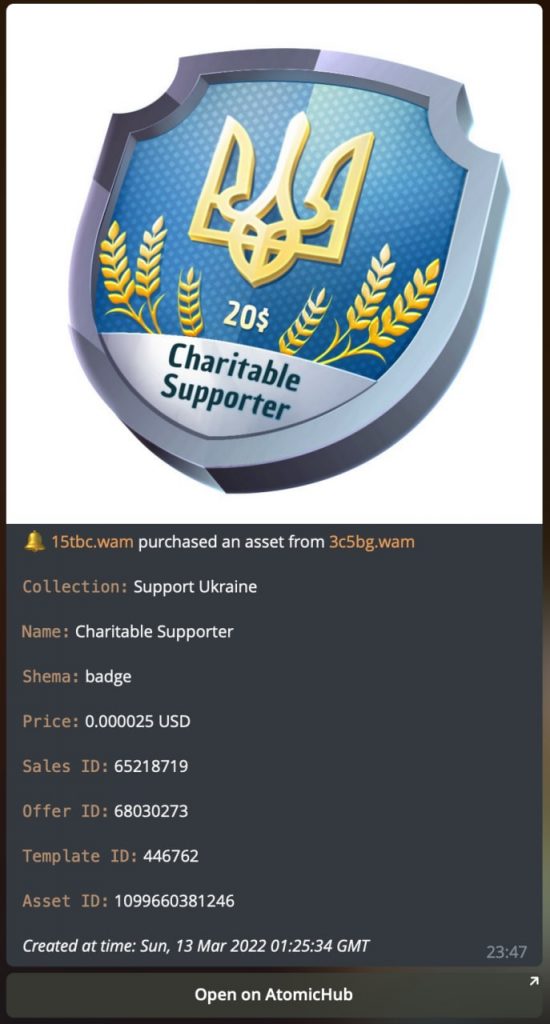 /referrals
Initially established settings allow users to track up to two wallets and five NFT assets.
Upgraded referral level is supposed to provide additional privileges as depicted in the following scheme.
To boost referral level, request a personal link via the bot command and invite as many friends as the program demands. The level will be upgraded automatically after launching the bot.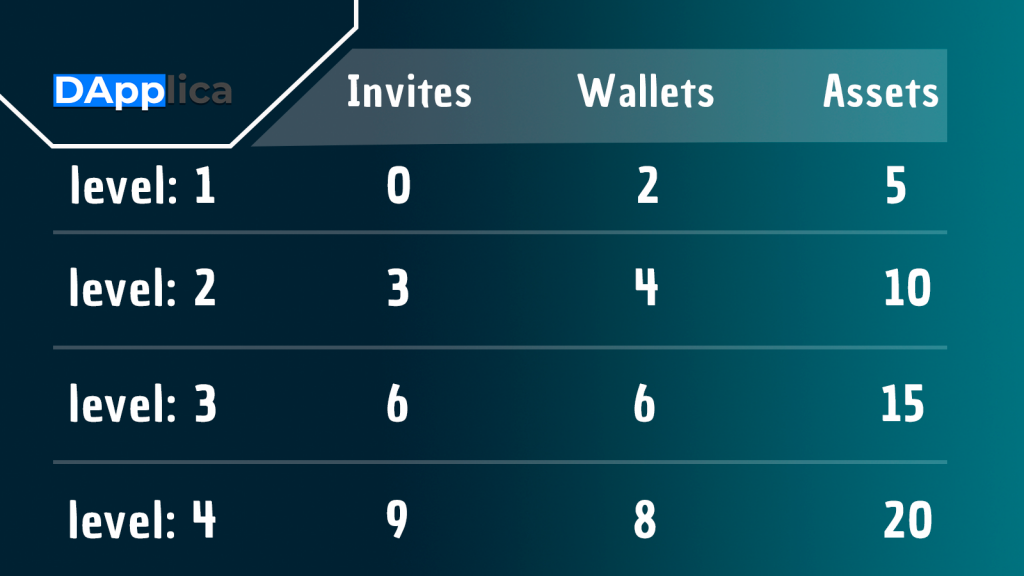 Giving a chance to try the AtomicNotify bot, we will be glad to get your feedback via the "Send Message" button. Let us know there if you have any questions about the bot or need more details.

Welcome to try and get your friends involved!